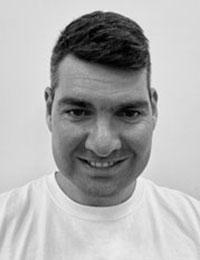 Dr Mike Dowd
Sintec Facilities Manager
Mike has a PhD in Materials Engineering and BEng (Hons) in Aerospace Engineering. Building on a previous role as a gas turbine materials researcher, he is an expert in simulating foundation industry processes and material performance on a laboratory scale in extreme environments.
Mike specialises in developing bespoke solutions enabling research into breakthrough technologies that address key challenges in industrial decarbonisation. He has extensive experience in safety management and the implementation of systems in extreme environmental testing, including DSEAR requirements.
He supports ironmaking and raw materials research to optimise VIU performance and fuel switching, as well as asset and product integrity performance in conditions such as hydrogen, sour service, wet sulphur dioxide and fire testing.