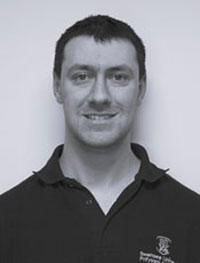 Callum Smith
Technology Support Officer - Mechanical Testing
Callum has an MEng in Mechanical Engineering and MSc in Materials Engineering, and previously worked at the Rolls-Royce University Technology Centre at Swansea University.
He is responsible for SaMI's mechanical testing and heat treatment lab operations and delivery of work requests. He is the lead operator for mechanical testing and heat treatment for a variety of materials and components, as well as developing novel test methods such as the 3-point bend fatigue test and hydrogen embrittlement set-ups.
Callum also supports Tubes research in the development of market-leading HFI pipes and the application development of structural hollow sections, and provides core testing capabilities for alloy development and product optimisation.