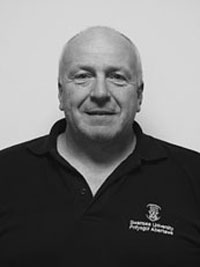 Charlie Rees-Williams
Process Optimisation Specialist
Charlie has 30 years of experience as a qualified industrial installation electrician and welding fabrication expert. His current role supports SaMI in maintaining and improving the reliability and development of all our equipment.
Charlie is responsible for executing work packages for welding and joining research requirements, and supports the facility by developing bespoke solutions for research projects.
He supports Tubes research activities in developing market-leading HFI pipes and the application development of structural hollow sections. He also develops product understanding and capability for automotive spot welding.